Are you a bicycle babe? Discover the ONLY women-only bike tour company in Morocco (called Woman Tours). This trip is an adventurous women's-only group tour discovering the different sides of Morocco. There will be bicycling, exploring, camping overnight in a desert, riding a camel, and cooking authentic Moroccan dishes. 
Snapshot:
Trip Organizer: http://womentours.com
Dates: 02/18/17 – 02/26/17
Activities: Bicycling, hiking, riding a camel, cooking
Price: $3290
Description
This tour starts in the colorful & bustling city of Marrakech. After visiting the central square, we'll stay three nights in Ouirgane Valley. Afterwards, we spend a night in a secluded desert camp and then two nights on the beautiful sunny coast. In addition to our bicycling, we'll hike, take a cooking class and ride a camel. You'll go home with a newfound appreciation for the lovely diversity of Morocco and its wonderful people.
Level/Terrain: This is a moderate cycling level tour. There will be rolling terrain with some longer climbs.
Travel Arrangements: Fly round-trip to Marrakech, Morocco. Or fly to and from Casablanca, Morocco and take a 4-hour train to Marrakech.
Itinerary
DAY 1:
We'll meet at our private riad in the heart of Marrakech. A riad is a residence traditionally built around an open courtyard. One of the greatest things about the riad is the bird's eye view of the city surrounding us.
We're staying in the medina, the historic city center surrounded by ancient red walls and filled with narrow alleys. In the afternoon, we'll enjoy a guided walking tour of the medina.
Marrakech's most famous square and part of the UNESCO World Heritage Site is the Jemaa el Fna. Snake charmers, music makers, and acrobatic tumblers mix here among the food stalls selling fresh-squeezed orange juice, deep-fried fish, and sautéed snails.
DAY 2:
After breakfast, we'll pick up our bicycles at the only Giant bike dealer in all of Africa. Then we'll test them on a warm-up ride through the outskirts of the city, called the Palmerie. Considered the Beverly Hills of Marrakech, the Palmerie is full of fancy villas hidden down dirt roads behind tall palm trees.
After a picnic lunch, we'll visit the Majorelle Gardens and learn about the French Painter Jacques Majorelle, who built it. We'll return to the medina in time to explore the souks – the labyrinth of alleys and little shops. 11 miles.
DAY 3:
After breakfast, we'll shuttle out of the city and onto the Kik Plateau. You'll get views of the snow-peaked High Atlas Mountains as we unload the bikes. Then we'll start cycling down into the lush Ouirgane Valley. After a stop for a picnic lunch, we'll arrive at our beautiful inn where we stay for the next three nights. Surrounded by green hills covered in olive trees and orange trees, it will feel like paradise, especially after the frenzied pace of Marrakech. 19 miles.
DAY 4:
You'll probably consider today's ride the most beautiful during the trip. We'll ride upstream through the gorge created by the Nfis River to the small village of Ijoukak.
At the end of the ride, we'll have lunch and learn about life in rural Morocco. Afterwards, we'll take a short shuttle to the Tin Mal Mosque. It is one of only two mosques non-Muslims can enter in Morocco. The beautiful monument has been partially restored. It's rows of pink arches are stunning. Then you can cycle or shuttle back to our inn. 24 or 48 miles.
DAY 5:
We take the day off from cycling to explore the valley on foot. We'll hike on unpaved jeep tracks and wooded trails past salt mines and a dam. After lunch, you can walk back to our inn and enjoy free time. There's a massage, steam bath or the cozy warmth from one of the four fireplaces in the lobby. 0 miles.
DAY 6:
We say good-bye to the valley this morning and cycle over a hill, where the land becomes more arid. We'll have a picnic lunch, cycle through the town of Amizmiz, and then shuttle the last few miles to our camp in the Agafay Desert.
Our lodging tonight is quite different from the usual. Surrounded by barren rock, our tents are expertly furnished with beautiful rugs and stylish furniture. There is no electricity, so we'll eat by candlelight, after we've enjoyed our sunset camel ride. 20 or 27 miles.
DAY 7:
We'll rise with the sun, enjoy breakfast al fresco and then make our way to Essaouira. We'll stop at a women's cooperative that specializes in making products out of argan oil. Known for its healthful properties, the oil is extracted from small seeds that women crack by hand.
The drive ends on the coast of the Atlantic Ocean and we begin our last bike ride on a road through the sand dunes. Have fun watching the goats in the argan trees and there's a chance of seeing a camel.
We're staying in the Essaouira medina. You can explore the beautiful ancient city with dinner on your own tonight. 13 miles.
DAY 8:
We'll divide into two groups today. While the first group is learning to cook Moroccan food, the other group will experience a guided walking tour. We'll come together for lunch and enjoy  the tagines prepared during the morning cooking class. The second group will take the hands-on pastry class in the afternoon for dessert. We'll end the last evening with a dinner accompanied by live Moroccan music. 0 miles.
DAY 9:
We'll head to Marrakech after breakfast and get there around noon. We'll bid farewell and you can catch your flight home or a train to the Casablanca airport or continue exploring Casablanca!
Whats Included/Excluded
Included:8 nights lodging, 8 breakfasts, 7 lunches, 6 dinners, entrance fees to sites, camel ride, cooking class, two guided walking tours, van support, airport shuttles, hybrid bicycle, and trained bilingual guides.
Not Included: Everything not listed above.
Host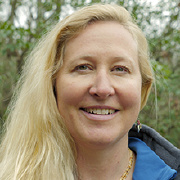 Reviews
Those who missed this trip won't know what they missed but I have nothing but good memories of a great bunch of people, a great crew and a great mix of cycling and culture!"- MARILYN B. NEW ZEALAND
Contact the Trip Organizer